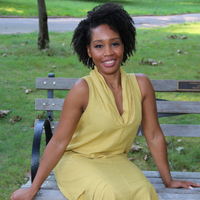 Behind the Stitch...
Founder & Stitch Coach, Ceresa Newsome brings you over 10 years of knit, crochet, and sewing experience. She's a Fashion Designer by trade who was once an integral member of the design team at Lion Brand Yarn Company. Her work has been featured in publications for Lion Brand and other craft companies. Ceresa's talent, professionalism, attention to detail, and work ethic has attracted her to other craft corporations where she works freelance, designing curriculum for knit and crochet courses. She brings you the experience of her best work with Endangered Stitches™, reviving lost crafts.
Classes
Learn to Knit
Learn to knit or pick up a new technique at your own pace. You will learn the skills needed to start and finish a new knit project on your own.
Book a Knitting Class
Learn to Crochet
Learn to crochet or pick up a new technique. There is always something new to learn regardless of experience.
Book A Crochet Class
Learn to Sew
Sewing has come in very handy for many during the recent COVID-19 pandemic. Learn the basics of sewing, a skill you'll have for a lifetime.
Book A Sewing Class